"Simple & Powerful Method Of Managing Your Mailing List & Following Up On Your Prospects With Zero Overheads..."
"Take Control Of Direct Response Email Marketing To Your List Right Now"

From the desk of Frank Bauer, Managing Director of Add2it Marketing Pty Ltd.




Dear Internet Marketer,
My name is Frank Bauer and I've no idea how you got to this website. Perhaps you came across it from a blog, may be a friend referred you or you just arrived out of pure dumb chance. The point is, you have
arrived here
and without a shadow of doubt, this is going to be the most profitable letter you have ever taken the time to read...
Here's why: Back in the late 1990's I took out a subscription to an autoresponder mailing list service for online marketing to my prospects. I thought this would be worth it, may be like you even thought it was the only sensible option. That was until...
...I watched the price of such services
spiral out of control
as more and more businesses look to mail a greater numbers of clients. As you're about to discover, not having your own autoresponder is not a sensible option and what's more, here is what the clever marketers don't tell you:
it is by far the most costly

...
Warning! The Hidden Costs Of Paying A Monthly Subscription To Manage Your Mailing List Could Be Crippling Your Business
What you probably don't realise right now is that as you grow your list, the overheads for sending mail to that list are going to go through the roof. What if you want complete freedom with your lists, after all, they are your lists? Truth is, you can't when you don't have your own autoresponder. The
other
company makes the big decisions.
What the monthly payment autoresponder companies DON'T tell you is that you're going to be out of pocket and taking on ALL the risk just as soon as you start turning a profit, which can doom your business to drown and ultimately fail.
What does this really mean to you? Unfortunately, if you're like most of the marketers who try their success online, it could well mean that you end up seeing yourself and your business as a failure, leaving you feeling depressed and discouraged at your results. Such an experience of uselessness will be compounded by criticism from your friends and family. I've seen it happen hundreds of times to even the best intentioned marketers who've jumped on the "pay-by-month" bandwagon.

With the work you're going to be putting in to your online business, having a monthly subscription to pay just to contact your people is unfair and it's going to hurt you and hurt you while your down in future. In fact it could end up killing your business.
FACT:
Most businesses fail within the first 12 months. Have you thought ahead about what it's going to look like for you when it gets to this stage?
Here's Exactly How You Can Ramp Up Your Sales, Explode Your Profits & Never Have To Pay A Monthly Subscription Charge Again!
This page is going to introduce you to the product I have personally created to solve the issue of having to pay monthly fees to mail my list. It's helped me and hundreds of other marketers, some of whom are now internet "big dogs." When you decide to order this script, you can be assured of the benefits described below as well as the confidence that you are backed by our 100% guarantee...


An easy-to-use administration center. This is the hub of your system. It gives you full and total control over your lists. If you want to import prospects, you can do that. If you want to merge a list, you can do that. You choose if you want to have single or double opt-in enabled, you can do that and much, much more...
Supports unlimited number of lists so you can operate in multiple niches. There are no size limitations. You can store as many lists as you want. Just create a new list in your administration center and everything will be done for you automatically or you can customize every aspect as much as you want.
Message sending is LIVE with status check and update so you know whether your emails have been sent and can be confident the message has been sent to your list.
You can import existing lists with no restrictions on the size of that list or the information contained in the list.
Installation is automatic and one-time-only. This can be done for you or you can do it yourself. 100% technical support is included for you.
We can recommend to you "guru approved" hosting if desired which allows you to send emails to larger sized lists using this script and we can help you to prevent black-listing- just ask how.
Add2it MailResponder Pro is the result of literally years of work. So it is recommended that you look at the full features list to see what's really possible
(opens in a hover over window).
An Intelligent Way Of Choosing Your Mailing List Management Provider
Let's get the facts straight. This bears repeating, so I'm going to emphasize the point because it is so important, indeed crucial, for your success...
Your list is the be all and end all of the profits of your online marketing efforts. Consider it your single-most valuable asset.
Would you agree that you want peace of mind and security when it comes to your list?
In fact you absolutely need to feel safe in the knowledge that your list and your mailings belong to you and no-one should be taking from your profits for your hard work.
This is why I've spent ten years creating and perfecting THE most powerful mail responder management script for internet marketers like you who desire a premium quality autoresponder and follow-up service, which can be owned 100% by you and run from your own server or hosting...

You will have control over your list and you will permanently lose the need to pay monthly fees. Sound too good to be true? Over the years this has saved me and hundreds of my clients $10,000's in premiums. The script we use is called Add2it MailResponder Pro.

Add2it MailResponder Pro is a powerful newsletter/ezine/mailing list management program. It makes it easier AND cheaper than ever before for you to publish a newsletter or send a message to a group of people. With a simple click of your mouse you can now easily and cheaply send your messages to thousands of people at once!

First though, here's a bit more on my background and how I can be so bold as to claim that Add2it MailResponder Pro is the only mailing list management solution you'd want for your prospecting and follow-ups. When you get in touch with us, you can find out more about what we have to offer your business as well.

PROOF! That What You Have Been Reading About Is THE Best Solution For Online Business Owners...
Read the following testimonials from past customers...



Listen to Armand
with AudioGenerator

"...it's simple, it's easy and they are some of the most effective scripts I have personally seen online!"

"Frank has some of the most amazing scripts that you could ever find about building your online business. In fact, he has several scripts that will automate what you are currently doing online, like Add2it AutoRespond Pro.

If you need your own autoresponders, which is a basic necessity for building your online business, then Add2it AutoRespond Pro is definitely the script that you need."

- Armand Morin, Owner of GoGenerator.com

Note: Add2it MailResponder Pro = Add2it AutoRespond Pro + Add2it Mailman Pro + Much More!
"...solid, flexible and comprehensive..."

"Frank, using your mailing list scripts has revolutionised my online work. I can't thank you enough.

Your mailing list system is solid, flexible and comprehensive, and your after-sales service has been speedy and efficient.

To me you are an archetype of how a good online business should be run. I will always be thankful that I made the right decision and became one of your customers."

- Rev. David B. Smith, B.A.(Hons), B.Th., Dip.A., O.F.F., Acting Rector, Holy Trinity Dulwich Hill and webmaster of FatherDave.org
"Excellent package..."

"Excellent package you have put together Frank! You have included just about every feature needed for a small business to set up a powerful follow-up system that captures leads and makes more sales."

- Jonathan Mizel, CEO of CyberWaveMedia.com
"You've definitely earned our trust and admiration."

"Wonderful. Well done. Thank you very much for your exemplary service and support and 'going the extra mile' to install the scripts without FTP access on our newly transferred domain. One never truly knows whether the 'claims' published on a web site are legitimate until they're witnessed firsthand, for good or for bad. You have fulfilled all of your stated service and support claims - and then some. Your service is on par with your programs, and both are excellent. We look forward to a lasting and mutually rewarding business relationship. If there's anything we can do to assist you in your cause, please let us know. You've definitely earned our trust and admiration.

To your continued success!"

- Jeff Wilde, Owner/Webmaster at Wilde-Ideas.com
"...exactly what I need and I am very happy."
"Thanks so much! I'm a big fan already and I've barely begun. Will definitely be doing the affiliate program.
As I'd mentioned before I had some things ready to go out to my existing lists and didn't like the old system I had set up. With your system I could setup a list in about a minute and then import in another minute and now I'm mailing out! I'll be able to get caught up within mailings tonight very easily and then I can actually get down to real business of setup on websites etc.
This is exactly what I need and I am very happy."

- Deanna Mascle, Webmaster of Dawggone.net
"...you support the best!"
"Thank you Frank for your quick and fast help... again. You are always there... standing behind your products 100%. Not only do you make the best... but you support them at an almost unheard of level. I will always buy future products from you because you sell the best and support the best! Way to go Frank!"

- David Hanson, Webmaster of InternetIntelligenceCenter.com
"I am truly impressed..."
"THANK YOU! THANK YOU! THANK YOU! I bought AutoRespond Pro and for the money there is nothing else out there that even comes close. What a great product. But what truly makes this product is the Customer Service and Tech Support Frank provides. The script was fairly easy to install but because I am one of those computer challenged people I had a few minor problems and Frank responded to everyone of my questions fast and efficiently. Because of the great service he has provided I will always make sure that before I buy any necessary software tool in the future I will check to see if Frank has that tool. If he does I will search no more and buy his. I am truly impressed Frank! Keep up the great service I look forward to using more of your products in the future."

- Byron Gaither, Webmaster at Vacations-4-U.net
Note: Add2it MailResponder Pro = Add2it AutoRespond Pro + Add2it Mailman Pro + Much More!
"...a 'must buy' for any website owner..."
"Your products are excellent and are so easy to install. I am still stunned with your rapid replies for support and I just love your lateral thinking for solutions to problems. The scripts that you sell are a 'must buy' for any website owner and I eagerly await new products that you are working on."

- Barry Gilbert, Webmaster of CoastBay.com.au
"...most impressed with the quality, service and reasonable prices at Add2it.com."

"I am most impressed with the quality, service and reasonable prices at Add2it.com. Frank is a sharp guy with the rare ability to blend technical "stuff" with marketing "smarts". Great deal!"

- Randy Charach, Publisher of RandyReport.com
That's why Add2it MailResponder Pro is the email marketing solution you've been searching for and here's a summary of why you can feel absolutely confident when you order today. Let's keep it really simple. Add2it MailResponder Pro is the only all-in-one multi-lingual Autoresponder and Follow-Up management suite that runs directly from your own server and gives you true and complete control over who's on your lists and how you contact them.
There's two options for owning this amazing product and having it installed on your website. Firstly, you can order today and install it yourself if you have the know-how. Or you can hire me personally to install the script and get you set up and running as soon as possible. Simply choose which option you'd like to take up below and click the order button.
Click here to see how it works in the interactive online demo right now!
Oh! And if you decide to order, I am going to throw in all these amazing bonuses as a gift to show respect for the trust you are putting in to our products and services by ordering. In fact, these bonuses will automatically increase total value of what you order today by a whopping $140 - FREE! You only pay for the script (and optional installation) at a drop in the ocean price of just $177 (includes installation). After that it's nil, nada. No monthly fees, no hassles.
Special Bonus Offer: If you order the Add2it MailResponder Pro software script today you will also get the following 7 bonuses worth a total value of over $582 for FREE...
| | |
| --- | --- |
| | Special Fast Action Bonus |
"Master Resell Rights to 6 High Quality Products"
Sell These Products and Make 100% of the profits to yourself!
As a special way of saying "Thanks for becoming a customer", we'd also like to offer you 6 complete Master Resell Rights products.

So here are the products you'll receive today...

---
Master Resell Rights Product #1:

'List Building Profits' - Includes Ebook and Videos.

Join The Ranks Of The Wealthiest List Building Moguls Who Know Exactly How To Generate Massive Email Lists Of Targeted, Hungry Buyers!

Included Over one hour Videos. The entire video series is presented using an easy step-by-step process that anyone can follow.

Valued at $97.00. Yours FREE!

---
Inside Each Master Resell Rights Package You'll Get:
Master Resell Rights so you can resell it and make 100% of the profits straight to your account.

A ready-made sales page to sell this product.

A ready-made squeeze page so you can build your list.

Professionally designed web page and product graphics.
---
Benefits of these bonus Master Resell Rights products:
Just as an example, when you have just one of these products selling online and sell just 30 copies at $10 each that's $300* you make for the month.
When you have TWO of these products online and sell 30 copies for each product that's 60 sales - $10 x 60 copies = $600 a month*.

Now check out what happens when you have ALL SEVEN of these products selling online...

When you have all SIX products for sale and you sell 30 of each for $10, that's $10 x 180 copies. You'd make $1,800 a month*.
Save time and money! The product's already been created for you. Simply put edit the sales page or squeeze page with your order link/autoresponder code and you're ready to sell or build your list.

Grand Total Value of This Bonus: $582.00
* Results aren't typical. There's no guarantee you'll make money at all.
Results are based on the person's effort and dedicated.
You cannot lose with this unbeatable deal because I'm taking ALL the risks. See my guarantee below. You won't find a real guarantee with any other offer like this...



My 100% Guarantee to you


Here Is Your Iron Clad "Better Than Risk Free 100%Guarantee!


If you are not positively thrilled with the incredible features each single one of the Add2it scripts has for you -- or if you're dissatisfied for any reason even after me helping you in any possible way -- you will get 100% of your money back with no questions asked. You have a full 56 days to request a refund at anytime. So no matter what you come out ahead. Either you like it - keep it and profit from it or you get your money back and can even keep the special bonus offers with a total value of over $582. You can only win!
Finally, I must warn you. My releasing this script to the general public means that there will be a high flow of orders. If you order today, I can give you the assurance that we will be able to get you up and running within the next day or two. I need to stress that
you must order now
to give you the best opportunity to be prioritised for help and installation.
Put simply, I want to congratulate you, because this is your chance to take advantage and OWN a lifetime copy of Add2it MailResponder Pro. You'll never have to pay another dime to any third party autoresponder service. Click the order option of your choice below. You can either order the script as a standalone or order the script plus installation. Payments are taken via credit card, paypal or bank wire. Don't delay, you now have the facts, order now.

Privacy and Security Guaranteed
We take the privacy and security of your information quite seriously. We are a merchant many years in flawless standing with PayPal. We provide top-notch live 24 hour customer care to protect that status, and more importantly, to protect the trust you, our customer, have placed in us.
If you have any questions about Add2it MailResponder Pro you may contact us at anytime.

'Whatever the mind can conceive and believe... it can achieve.'
Napoleon Hill, Think & Grow Rich
To your success,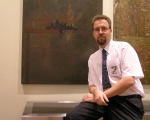 Frank Bauer
Director of Add2it.com Marketing Pty Ltd
Developer of Add2it MailResponder Pro
P.S.
- Add2it MailResponder Pro is the only all-in-one multi-lingual autoresponder and mailing list management software of its kind. This peerless solution allows you to have full control of lists unlimited in size and number. You will never again have to pay a monthly autoresponder subscription charge.
Order now.